Tirupati Arjitha Brahmotsavam
In Arjitha Brahmotsavam, the rituals of Brahmotsavam are performed daily in an abridged manner at Vaibhavotsava Mandapam which is opposite to the Main temple ( near Rambageecha). It is Where Utsava Murthi Lord Malayappa Swamy is seated on the Pedda Sesha Vahanam, Hanumantha Vahanam, and Garuda Vahanam, and is worshipped along with his Consorts. the Arjitha Brahmotsavam was performed after Kalyanotsavam.
Timing for Arjitha Brahmotsavam Seva was 2:00 pm to 2:30 pm
All the devotees are allowed to have Darshan by Supadam Entrance after completing the Seva. Darshan might take 1 hour 35 mins to 2 hours. Darshan line will be merged with other Running Darshan lines.
1) Tickets are non-transferable for Arjitha Brahmotsavam.
2) Ticket preponement or postponement is not possible
3) cancellation of Seva tickets is subjected to TTD.
The devotee must report at Vaibhavotsava Mandapam which is located at Rambagicha guesthouse. This Seva is performed outside the temple followed by Darshan thru Supadam. Seva will be performed from 12:00 to 5:00 pm People are asked to gather altest an hour before the seva starts. Arjitha Brahmotsavam Seva tickets can be booked online.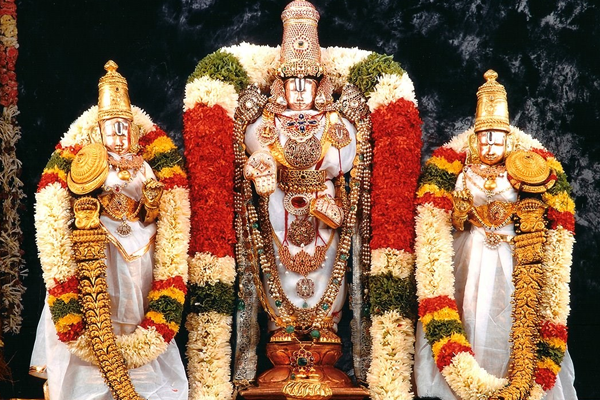 About Arjita Brohmotsavam:
The seva is performed at Vaibhavotsava Mantapam where vahanams are kept.
This Seva is performed daily and it is abridged by the Brahmotsavam event.
Arjitha Seva is conducted after the Dolotsavam is completed.
It is the short version of Brahmotsavam which is held in the month of November.
The cost of a ticket for this Seva is Rs 200, using one login Id two tickets can be booked.
There is no need for darshan tickets for children under 12 years.
| S.No | Seva Month | Date and Time |
| --- | --- | --- |
| 1. | March 2020 | Before 11:00 am on 6th December |
| 2. | April 2020 | 10:00 am on 3rd January |
| 3. | May 2020 | 10:00 am on 7th February |
| 4. | June 2020 | Before 10 am on 6th March |
| 5. | July 2020 | 10:00 on 3rd April |
| 6. | August 2020 | May 1 10:00 am Holiday, or 8th may 10 am |
| 7. | September 2020 | June 5th by 10:00 am |
| 8. | October 2020 | 10:00 am on 3rd July |
| 9. | November 2020 | 10:00 am on 7th August |
| 10. | December 2020 | 4th September 10:00 am |
| 11. | January | 10:00 am on 2nd December |