Swami puskarini Temple at Tirumala Tirupati
Swami Pushkarini pond lies within the sacred premises of Main Balaji's Temple. It is very usual to find a tank beside or nearby a Hindu temple constructed during the ancient and medieval period. water taken from the tank is used strictly only for the temple purpose, like for god bath's purpose, Cleaning, and for washing both inside and outside the temple, and also for the dinking purpose inside the temple, if any need in the kitchen. The water in the swami Pushkarini is not Stagnant or Infefected, it has a state recycling facility, and water is treated before it gets into and recycles continuously. the water's uses are for washing and bathing by the pilgrims who take a dip or swim in it and, above all for the temple's special occasions when the divine image is taken in the temple boat in the tank water.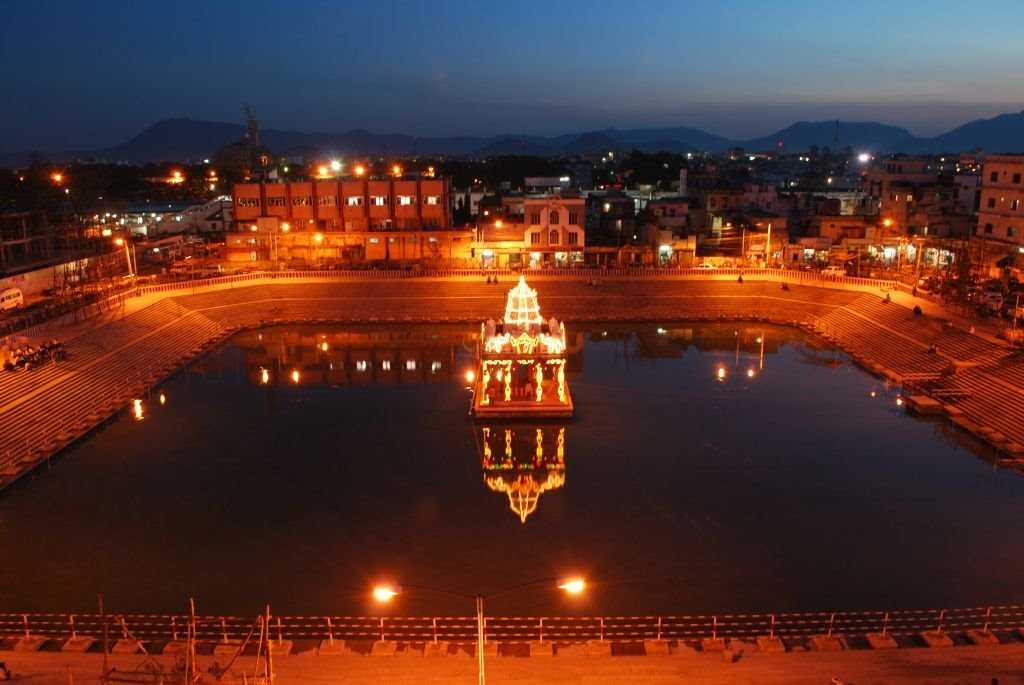 There are various Puranas as per the description they are Brahmanda Purana, Varaha Purana, Brahma Purana, and other Puranas there are 1008 Tirthas on the hill of Tirumala in the out bo0f which 108 have the divine power of fulfilling the desires of Sri Venkateswara's devotees. In these 108 Tirthas, only seven Tirthas can grace the devotees with Moksha which are:
Swami Pushkarini
Papa Vinashana
Akasaha Ganga Tirtha
Pandava Tirtha
According to various accounts, we came across every tirtha on t5he back of this divine mountain and it is said as the second form of some sage or divine being or a devotee of Lord Srinivasa. Having a holy dip in one of these seven Tirthas will assure the devotee a permanent place at the Vaikuntha, the divine abode of Sri Maha Vishnu. here it is being observed that Swami Pushkarini is at the forefront of the seven tirthas of salvation. While there are several accounts in Brahmanda, Skanda, Varaha, Bahvishyottara, Padma, and Vamana Puranas praising the greatness of Swami Pushkarini, the account found in Brahma Purana needs special attention as it gives the details of the origin of this Sacred Tirtha on this Venkatachala.